Test Center
Barbados
Located at Zed's Surf Center at Surfer's Point, Barbados, It's the perfect place to try out our boards. Warm water, good waves year round and Zed's world-class surf center. It is rated as one of the top 10 Surf Schools in the world by National Geographic. The full Meyerhoffer line-up is always available for you to test.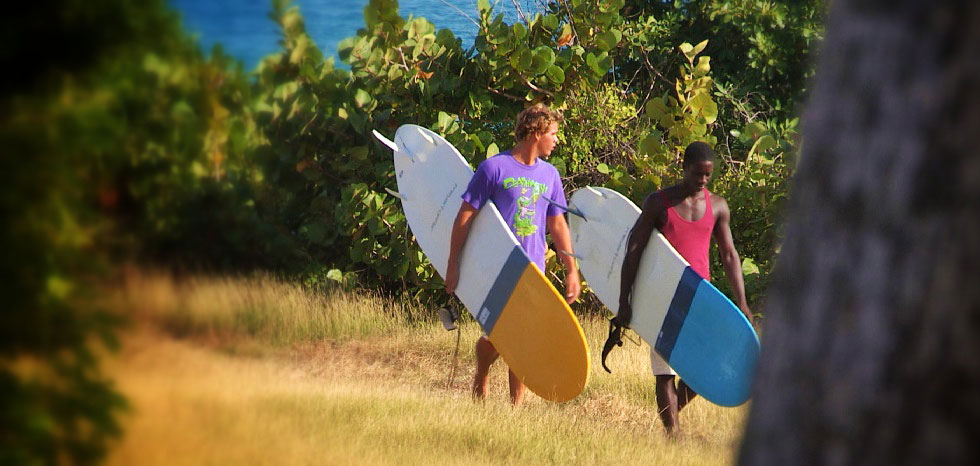 About Zed's
You can't fully experience a surfboard unless you ride it, especially something less conforming might take a few sessions to get used to. From the beginning one of our main goals has been to promote the different experience the board can give you. When you try a Meyerhoffer surfboard you'll feel the performance advantages, you'll see improvements in your surfing.
Meyerhoffer's designs are a perfect fit for Zed's as we have a full spectrum of boards suited for beginner-level to high performance surfers. Surfers can come to Barbados, try out a board, get some tips from our knowledgable crew, improve their surfing, try out another board, and just keep having fun.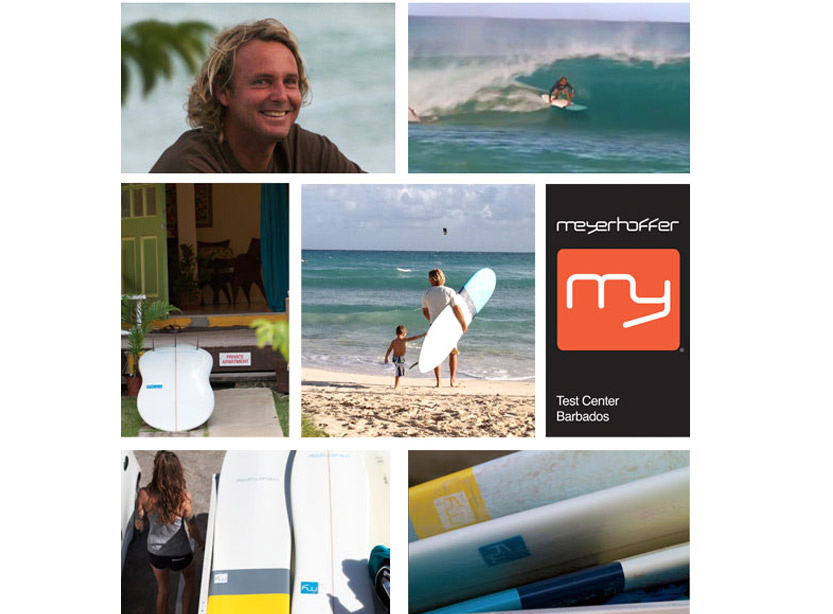 Who is Zed?
Zed Layson is an accomplished surfer and a world-class instructor at his surf center in Barbados. As one of our ambassadors, he's been riding Meyerhoffer's boards since the very beginning and been instrumental in the development of the latest XYZ longboard and the Slip In single fin.
"I have been riding Meyerhoffer boards from the beginning until today and I intend to work with Thomas to keep this design as fresh as can be." 

Zed Layson
Zed's Surf Center has been written up in the NY Times, Conde Nast Traveller and Times Online and is topping the Tripadvisor.com rating for the best surf attraction in Barbados.
Zed Layson is a very experienced surfer. Having competed professionally in Barbados he's also an excellent instructor who comes in contact with hundreds of surfers each year who stay at his Surf Center, Zed's Surfing Adventures.
How did it happen?
A few years ago Zed invited me to to stay at his surf center at Surfers Point. It was one of the best surf trips I have ever taken and we decided to open the Test Center together. I value his feedback very much and Zed has been part of team developing the next generation boards. Much of the final testing of the 2014 boards was done in Barbados with Zed and Sam Bleakely the former European Longboarding Champion.